We will inform you about the stands that will be in the OpenGune.
Blood Donors' Association of Bizkaia
Web: http://www.donantes2punto0.eus/
---
Digital Volunteers' Association VOST Euskadi

An association of emergency digital volunteers in Euskadi. Our single asset: CREDIBILITY.
The main aims of this Association are:
To inform the residents of the Autonomous Basque Community about the risks, threats, false rumors and serious emergency situations that may arise in the future or that have already happened through the social networks and Internet. For the purpose, we support the different institutions competent in the field of civic protection and emergencies and disseminate official information, verified and truthful.
We want to spread the culture of self-protection and security by showing the citizenry guidelines for behavior that will help in making proper decisions in case of emergencies, thus increasing community resiliency.
We also monitor and explain the significant risks and threats that arise the world over.
Web: www.vosteuskadi.org
---
StemTokia + Edurobotic Association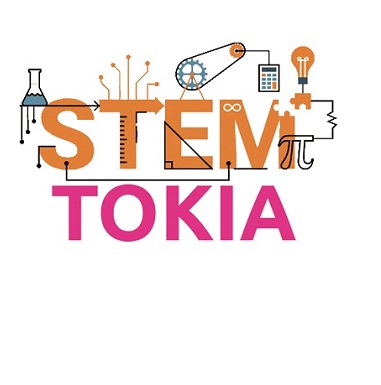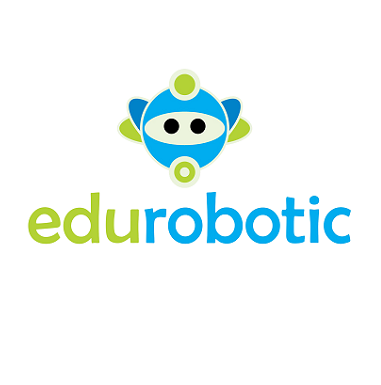 Scratch Day is a global network of events where people celebrate the use of Scratch, the free programming platform, and the online community for children. Scratch Day events gather the youth of the Scratch community together to share projects, learn from one another and welcome newcomers.
Last year, over 1200 events were held all over the world.
This year, for the first time, this will happen at the Euskal Encounter thanks to Edurobotic and StemTokia.
Scratch Encounter 2019
For:
1.- Those born in 2006, 2007 and 2008, with knowledge of Scratch programming.
Registration:
2.- Registration will take place through the website form found at https://forms.gle/2hbuAkQWFoCGi5xu9.
When registering, indicate the name of the student participating and a contact e-mail address.
Registration is on an individual basis or in pairs.
3.- The number of registrations admitted is limited. Hence, the organizers may shut down the registration form.
4.- The Scratch Encounter 2019 will be conducted at the BEC installations, within Euskal Encounter 2019, and will have a hackathon format. "Hackathon" is a contraction of "hacker" (programmer) and "marathon", and originally referred to all types of programmer encounters to design software solutions in groups of 2 to 5 within a given time frame.
5.- Participants will be grouped into teams and will avail of a computer with Scratch. The objective for the morning will be to program a videogame in Scratch based on a template provided by the organizers, or one that may have been brought in previously made.
6.- At certain moments of the day (every 30 or 40 minutes), the organizers will release challenges that must be incorporated into the game.
An example of a challenge may be: "Add an enemy that moves randomly across the screen and eliminates your player on touching him/her"
For contact: This email address is being protected from spambots. You need JavaScript enabled to view it.
---
BBK Bootcamp
BBK Bootcamp es el primer coding bootcamp de Euskadi. Es un curso intensivo y práctico de 12 semanas en el que los/las participantes adquieren los conocimientos necesarios de desarrollador de software junior. Más del 80% de las personas que han realizado el Bootcamp encuentran un empleo en menos de 3 meses. 
Todas las personas pueden aprender a programar, la programación se rige por una determinada lógica como cualquier otra cosa (un juego, un idioma o una comunidad).
En nuestro stand te la mostraremos jugando.
Y quien sabe, quizá conozcas a tus futuros colegas. 
---
Blaze
BLAZE, el canal de televisión que desafía lo convencional y rinde homenaje a personas que han conseguido logros extraordinarios gracias a su determinación, coraje y una pizca de rebeldía, participa como patrocinador de la Euskal Encounter con su serie Battlebots, peleas de robot.
Blaze es una marca de entretenimiento internacional con raíces americanas y espíritu español. Blaze se distribuye en España a través de Euskaltel (dial 35). 
Web: https://blazetv.es/
---
Camp Tecnológico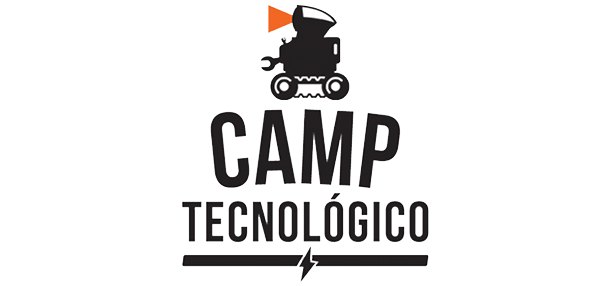 Camp Tecnológico es una empresa de Tecnología Educativa especializada en educar y fomentar el área STEM a las y los más jóvenes de 4 a 17 años de edad. Surge en 2011 en Bilbao cuando comienza a organizar campamentos educativos en el área de tecnología (robótica, electrónica, programación, videojuegos...). Un año después se comienzan a organizar en Madrid, Barcelona y otras ciudades del estado logrando reunir en sus diferentes campamentos anualmente a más de 5.000 escolares. En este campo nuestra labor no es únicamente organizativa, también aportamos los materiales, contenidos y metodologías necesarias en nuestros campamentos, extraescolares, clubs...
Están ideados, diseñados, testeados e implementados por un equipo de profesionales del ámbito de la tecnología, la ciencia y la educación.
Son cada vez más las instituciones y entidades académicas que acuden a Camp Tecnológico para completar sus actividades educativas y divulgativas a las que aportamos nuestra experiencia y equipo humano.
---
Creating Retro
Remember those afternoons in the video arcades? Now you can relive those moments, because in this space you will be able to play games such as Cadillac and Dinosaurs, Super Pang, Street Fighter, Metal Slug, Tetris and many more. The arcade machines and controls were handmade by Aitor (Creating Retro), who will give a conference on 26 July at 11:00, where he will explain how to assemble your own arcade machine or control step by step. We're waiting for you!
---
Erronka Garbia
Stand de Erronka Garbia, la iniciativa sobre la sostenibilidad ambiental en eventos desarrollada por Ihobe (Sociedad Pública de Gestión Ambiental de Gobierno Vasco). La finalidad del stand será desarrollar acciones de sensibilización ambiental dirigidas al público asistente para fomentar el reciclaje, así como informar sobre la iniciativa Erronka Garbia y las medidas de sostenibilidad implantadas en la Euskal Encounter.
---
Euskal Store

Official point of sale where you can always get the best bargains on brands and companies collaborating in the event.
ModpcBilbao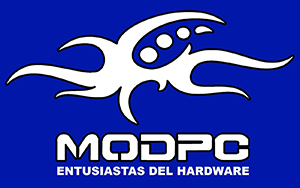 Consult for a configuration and renovate your PC with the best technicians. Bring your equipment so they can assess the best expansions that will make it last a few years longer or give it extra power, or consult any technical problem besetting you during the event. Don't stop enjoying your PC to the maximum. Hardware, monitors, cables, repairs, modding, gaming and much more.
Consult the complete list of products available at the Euskal Store on:
Razer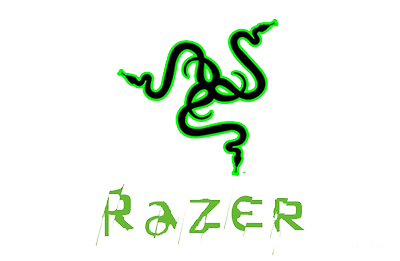 Razer se une a Euskal Encounter con una selección variada de sus mejores periféricos de alta gama para videojuegos, disponibles en la tienda oficial Euskal Store.
Desde los teclados mecánicos con los switches Razer Green o Purple, diseñados desde cero y exclusivamente para videojuegos, pasando por sus ratones insignia como el Razer DeathAdder Elite o el Razer Basilisk.
Todo dentro de un amplia gama de productos potenciados por la tecnología de iluminación Razer Chroma, con 16.8 millones de opciones de colores y efectos personalizables mediante el software Razer Synapse 3.
Web: www.razer.com
Sharkoon
Una gran variedad de productos expuestos os permitirán conocer de primera mano al fabricante y comprender mejor nuestra filosofía de producto. Además, nuestro Country Manager en España, Joaquín, estará disponible siempre en el stand para ayudaros con cualquier duda relativa que os pueda surgir durante los días del evento. ¡Os esperamos!
The G-Lab

The G-Lab, fue creado por un equipo de entusiastas en París, para ofrecer el mejor equipo y mejorar la experiencia de juego, para todos los públicos, desde jugadores ocasionales hasta deportes electrónicos.
Con los accesorios de The G-Lab, cada jugador tiene acceso a lo mejor de la tecnología para mejorar su rendimiento, pero también es un placer jugar.
¡El mejor equipo para entrar a la arena!
Web: https://the-g-lab.tech/es
---
 

3D Printing Farm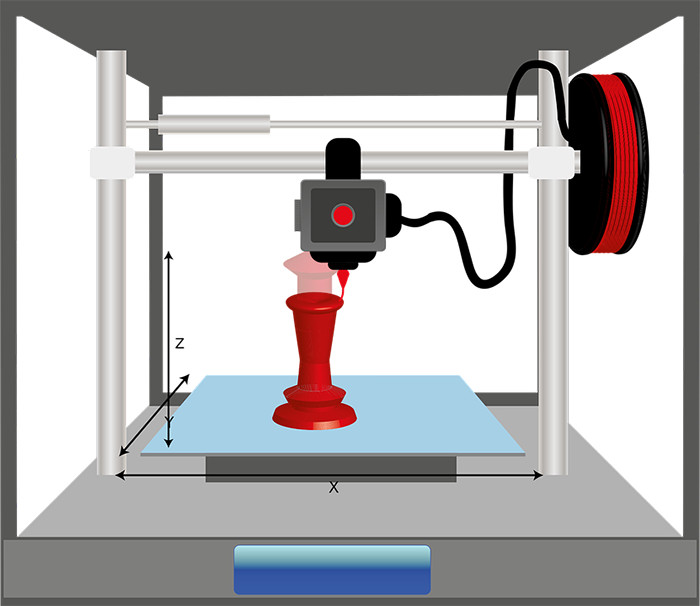 3D printing is here to stay. An authentic domestic and professional revolution that has changed many homes and it will continue to do so over time.
---
IVAO (International Virtual Aviation Organisation)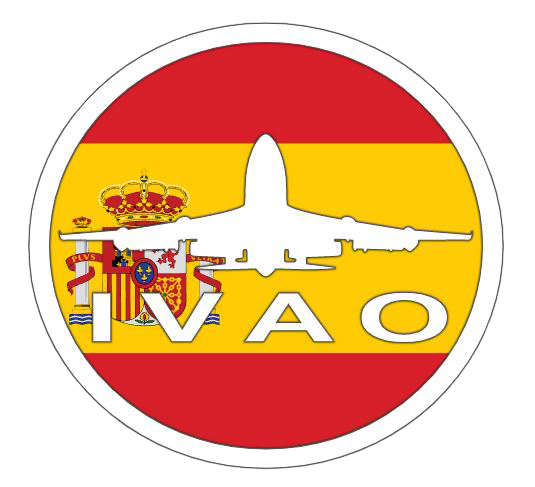 IVAO (the International Virtual Aviation Organization) is an organization composed of over 200,000 registered members the world over who provide an online environment oriented to flight simulation, offering both pilots and air controllers the possibility of interaction using realistic procedures.
The Spanish division represents Spanish users (over 17,000 registered members) and is one of the most significant IVAO divisions, with 5.8 million total hours logged.
IVAO will once again be present at this Euskal Encounter edition, offering you the chance to get first-hand knowledge of how we operate and how pilots and air controllers work. Approach us at our stand and enjoy our initiation workshops on air transit control and the demonstrations of online sessions.
IVAO ACTIVITIES
25th
11:00 - 14:00 INITIATION TO AIR TRANSIT CONTROL
16:00 - 20:00 Two-way connection Bilbao - Madrid

26th
11:00 - 14:00 ONLINE SESSION DEMONSTRATIONS
16:00 - 20:00 Two-way connection Bilbao - Barcelona
27th
11:00 - 14:00 IVAO: SIMULATION OR REALITY?
16:00 - 20:00 Full ATC Bilbao
---
Juegos de Mesa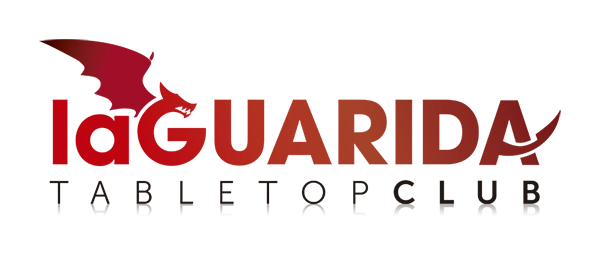 En la zona de juegos de mesa, se harán diferentes demostraciones y exhibiciones de wargames, juegos de cartas y juegos de rol, así como presentaciones de nuevos proyectos y otros en desarrollo. Cualquiera que se acerque podrá disfrutar de los juegos que allí están para el uso y disfrute de todos los participantes, así como poder aprender o poder llevar el suyo propio para utilizarlo en las mesas allí provistas. También se pondrá una mesa para streaming y que cualquiera pueda verlo por twitch.
Día 25
16:00 - Demostraciones de xwing, juego de tronos, age of sigmar y Keyforge
Día 26
15:00 - Demostraciones de xwing, juego de tronos, age of sigmar y Keyforge y más
16:00 - Curso de pintura para principiantes por de Borja de Model Arts Studio
16:30 - Presentación y partida al juego de rol Dancú
17:00 - Demostración Minarett: la caída de darkofenes
22:00 - Space Hulk ¿podrás escapar del pecio?
Día 27
10:00 - Aprende a pintar con Iker de la tienda Distopia Games
11:00 - Demostración de Subbuteo por parte de Club Subbuteo barakaldo
15:00 - Demostraciones de xwing, juego de tronos, age of sigmar y Keyforge y más
16:00 - Curso de pintura avanzado por de Borja de Model Arts Studio
16:30 – Demostraciones de Fallout, Juego de tronos y más, por parte de epic games bilbao
16:30 – Presentación y partida al juego de rol Dancú
Web: laguarida.tacticalsuicide.com 
---
Legion 501 Spanish Garrison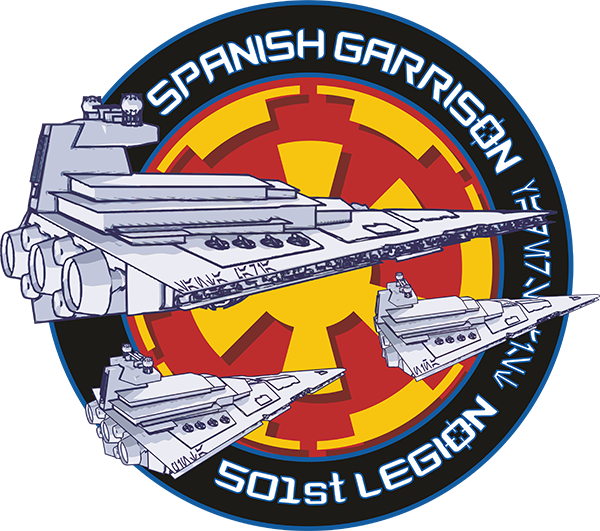 La Legión 501 también conocida como "El puño de Vader" es una organización altruista presente en todo el mundo creada por y para los fans de Star Wars.
La Spanish Garrison es la división española de la Legión 501, organización mundial de costuming sin ánimo de lucro cuyos miembros recrean fielmente a los personajes del bando imperial de la saga. Aunque nació con el objetivo de promocionar el universo Star Wars, dedica todos sus esfuerzos a contribuir con causas benéficas y fines sociales. De hecho, su lema es "Los chicos malos que hacen buenas acciones".
La Legión 501 cuenta con el consentimiento de LucasFilm y Disney, y reúne a casi 14000 integrantes en todo el mundo, y casi 700 en nuestro país.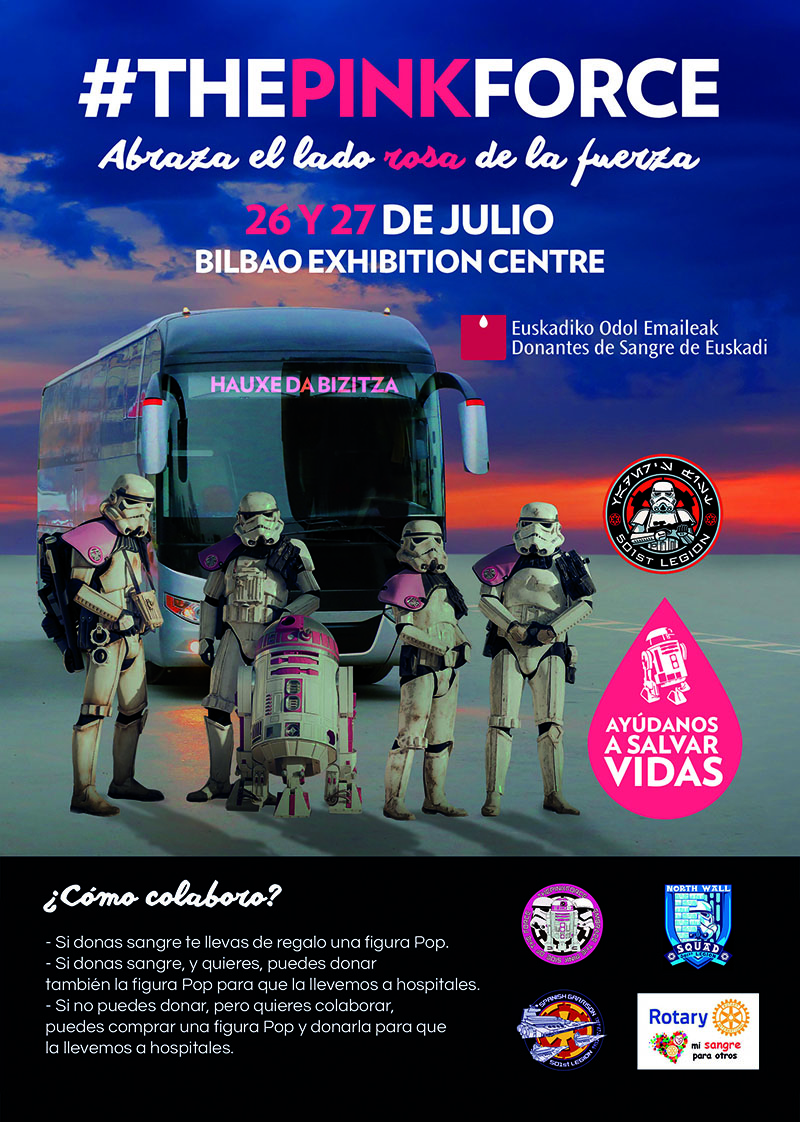 Vídeo: https://www.facebook.com/501stspanishgarrison/videos/330929234180461/
Web: http://www.legion501.com/501web/
---
MundoGT
Se desarrollarán tres torneos individuales, uno cada día de OpenGune.
Inscripciones:
Se realizarán el mismo día en el stand de MundoGT por orden de llegada. Una misma persona podrá participar las veces que quiera, hasta ganar, respetando turnos. El campeón diario no podrá volver a participar.
Web: https://mundogt.org
---
Nintendo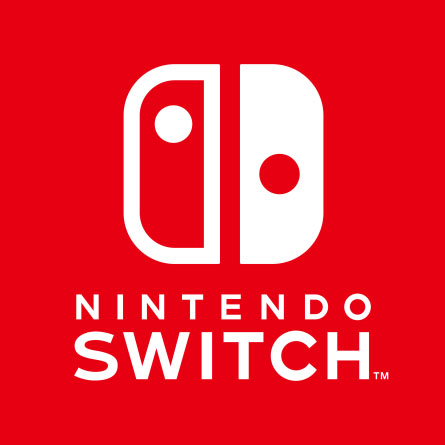 Los superhéroes de Marvel aterrizan en Barakaldo.
Del 25 al 27 de julio, Nintendo llevará a Euskal Encounter, la feria de referencia para los amantes de la informática y los videojuegos, sus últimas novedades jugables para la consola Nintendo Switch.
---
OcioSim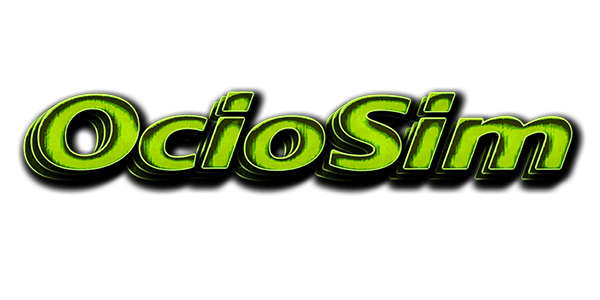 OcioSim: Car Racing Simulation Center.
Driving simulators to live the best experience of SimRacing.
2 simulators to be able to try and compete with everyone visiting.
We will keep informing on competitions.
---
Odisea
Web: www.odisea.es
---
Omnis

Omnis es una organización profesional dedicada a los deportes electrónicos y creación de contenido audiovisual.
En nuestro stand de Euskal Encounter tendremos el streaming point del evento dónde además de reunirte con otros aficionados y entusiastas de la creación de contenido podrás ver en acción a algunos de los mejores creadores de contenido de España.
---
Podcast Gune
En la Podcast Gune se grabarán programas con público en directo tanto para los asistentes como para quien quiera escucharlos en streaming a través de Euskadigital. Los audios también se publicarán posteriormente en los medios habituales (iVoox, iTunes, Spotify,...) Pero la verdadera oportunidad que se ofrece es asistir en directo a la grabación de los podcasts.
Las temáticas van desde la propia scene al retro, cine, cómics, series, videojuegos,... la cultura geek en general. También habrá un taller de podcasting y la zona servirá como punto de encuentro para aquellos que graben y escuchen podcasts o estén interesados en hacerlo.
Día 25
10:30 - 12:00 Taller de podcasting (@inigosendino)
12:00 - 14:00 Los desayunos de la scene
16:00 - 18:00 Diario del Héroe (@Diariodelheroe)
18:00 - 20:00 El club del Cómic (@ECDCPodcast)
Día 26
12:00 - 14:00 Los desayunos de la scene
16:00 - 18:00 La Hora Retrona (@LaHoraRetrona)
18:00 - 20:00 First Person Gamers (@FPG_Podcast)
Día 27
12:00 - 14:00 Los desayunos de la scene
16:00 - 18:00 Órbita Friki (@orbitafriki)
18:00 - 20:00 A La Velocidad Absurda (@VlocidadAbsurda)
Web: https://www.euskadigital.eus/
---
RetroEuskal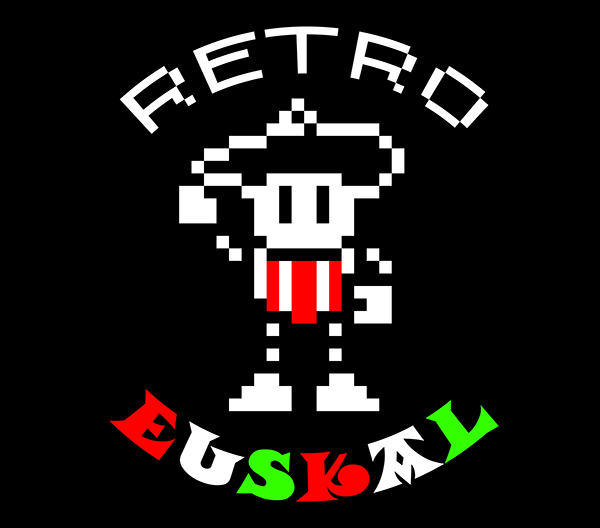 RetroEuskal is a yearly RetroComputer and classic videogame event organized by Asociación RetroAcción, founded in 2004 to promote and disseminate technological culture, with the aim of reaching all audiences in our society.
Activity Program: http://www.retroaccion.org/retroeuskal-2019
Web: http://www.retroaccion.org/
---
Rotary

Rotary es una red mundial compuesta de 1.200.00 vecinos, amigos y personas dedicadas a solucionar problemas, quienes ven un planeta en el que las personas se unen y toman acción para generar un cambio perdurable en el mundo, sus comunidades y en si mismos.
Esta asociación compuesta por más de 35.000 clubes a nivel mundial y con una antigüedad de más de 110 años, participa por segundo año en Euskal Encounter facilitando contenidos como la donación de sangre y el Scratch Day.
---
Sharkoon technologies GmbH
Since 2003, we have been manufacturing and commercializing outstanding premium PC accessories that add value in terms of high performance, ease of use and German design: elaborately designed PC casings, powerful peripherals, and external and internal storage solutions, all for demanding users who appreciate the high quality of our products and the care we take in so many details.
We are coming to the EUSKAL ENCOUNTER for the first time in 2019, and we do so in the company our partner, ModPC, a well-known Bilbao shop specializing in the world of gaming and PCs. At the Sharkoon stand, we present some of the best products of the German factory in their different categories: introductory, medium and high-range PC cases (ATX); gaming chairs; peripherals (mouse varieties, keyboards, mouse pads, earphones); sundry accessories, and storage solutions. In addition, we will hold an on-site raffle.
AThis way, a wide variety of products on exhibit will enable you to get acquainted with the manufacturer first-hand and better understand its production philosophy. Moreover, the Country Manager for Spain, Joaquín, will always be available at the stand to help you with any relative doubts that may arise during the days of the event. We're waiting for you!
---
SYFY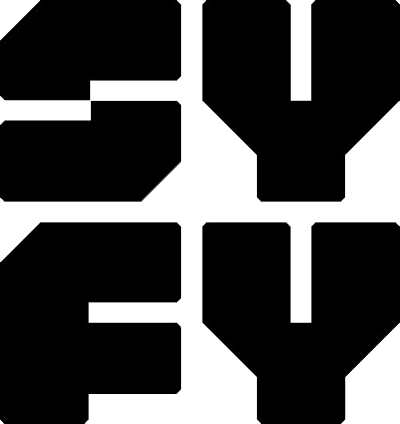 Web: www.syfy.es
---
The Lab
The Lab is the area located in the Opengune Zone of the Euskal Encounter that seeks to showcase the latest in the world of the new technologies, from videogames to the most innovative initiatives. This venue seeks to serve as a networking point for different professionals from diverse fields while providing a place where new ideas can emerge.
Ekobideak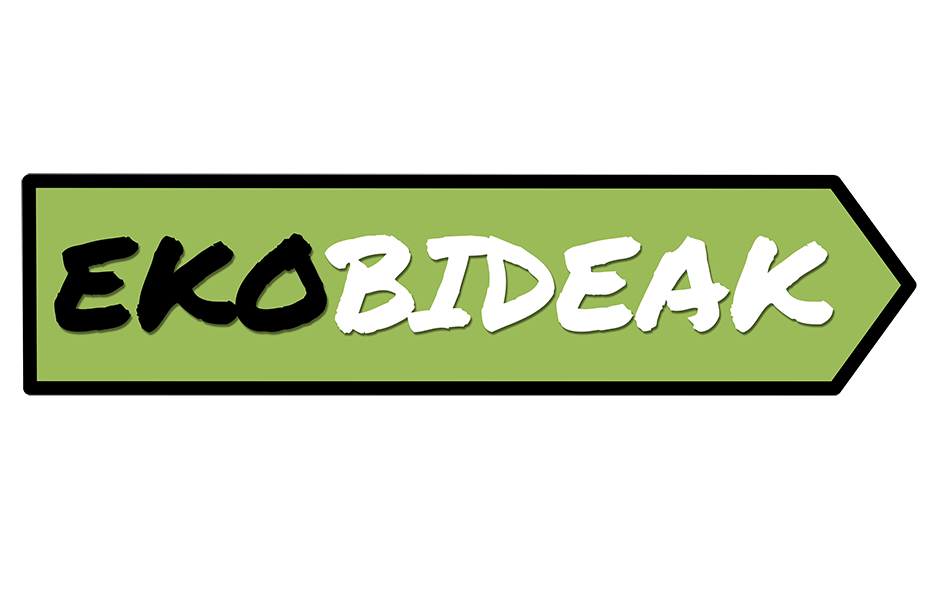 We are a cooperative from Bizkaia devoted to Geotourism and environmental education. We offer products and services related to elements of geodiversity and nature as well as mining and industrial heritage, working with AGIs (Areas of Geological Interest) cataloged in the Geodiversity and Local AGI Strategy. These products are classified into 4 main lines: the preparation and design of itineraries and their digitizing; themes and revision of GR paths and pre-established itineraries, and feasibility studies on areas of potential interest; the drafting of brochures, manuals and maps (physical as well as online) for tourism and information, accessibility studies for groups of differing capabilities, mobile applications for itineraries, and interactive games; and talks, workshops and guide services with field trips on different subjects related to the environment and sustainable development.
At our stand you will find examples of a large portion of our products, fold-outs, brochures and Ekobideak cards, videos and photos of our activities and projects, real fossil, rock and mineral samples, the Beta version of our mobile app and a table of workshop schedules and dates to participate in. On Saturday morning, interested parties can join us to leave the BEC (1h) in order to get better acquainted with the historical and geological peculiarities of Barakaldo.
Web:  https://www.ekobideak.com/
Koalak Studios

Koalak Studios is a Bilbao audio-visual creation cooperative founded in 2016 by two digital platform content creators. (Youtube, Facebook, Instagram). We have three silver buttons from Youtube (given on reaching 100,000 subscribers).
We have over 15 million Koala Vlogs playbacks, 24 million on the Spanish Queens channel, 5 million in Koala Rabioso, …. We have a total of 5 channels with over 500,000 subscribers, where we create content, series, shorts, videoclips…
At our Euskal Encounter stand, you will find a corner open to digital creation, learn mobile video recording tricks, and play games with us.
In a nutshell, we are moving our universe to the Euskal Encounter to share it with whoever comes.
We're waiting for you!
Pentagonal Studio
From Pentagonal Studio, we present 'SYZYGY: THE POWER OF THE ECLIPSE' for PS4.
We are in an exotic adventure of platforms and puzzles for all ages. We will play the roles of Itzel and Itzenne, descendants of a pair of heroes who, without wanting to, find themselves involved in an apocalyptic imminent disaster, and thus obliged to use their unique abilities to reach the core of the problem.
As member of the PSTalents Program, Pentagonal Studio seeks to create something interesting, entertaining and unique.
Web: https://pentagonalstudio.wixsite.com/pentagonal-studio
Saiki

Aprende sobre tu cerebro jugando a videojuegos. Analizamos tu actividad en un juego para darte información sobre tu personalidad, inteligencia y psicomotricidad. 
Tiempo de la actividad: 40 minutos
Más información en https://saiki.gg 
Web: https://saiki.gg
---
Thermaltake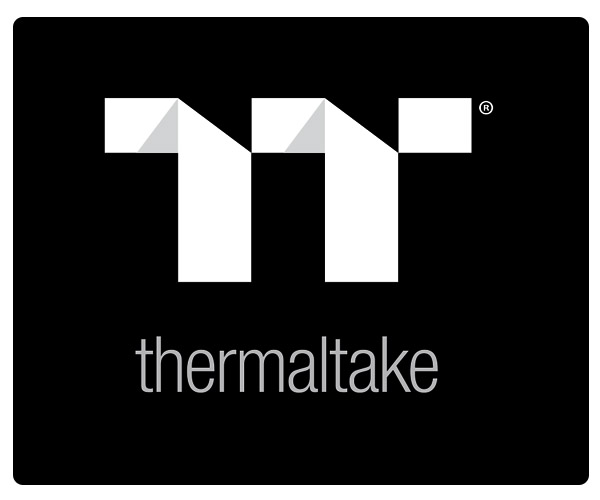 Thermaltake Group is located in Taipei, Taiwan, and has three main brands: Thermaltake, TT eSPORTS and LUXA2. These are high-quality gaming products on the world scale, successfully established in 6 leading markets, including Europe, America, Oceania, Japan and China, with 95 regional distributors and over 4,000 premium retailers worldwide.
Our products range from cases to cooling systems. Strong in innovation and complete product lines, Thermaltake ventured into the casemod market to provide modders with total solutions.
Web: https://es.thermaltake.com/
---
Waste4Think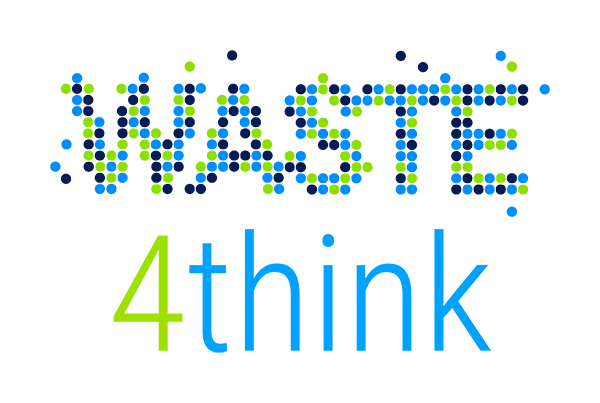 Moving towards life cycle thinking by integrating advanced waste management systems.
What would happen if citizen and companies were aware of the waste they generate, the impact of this on the environment and the human health and the management costs?
The main objective of Waste4Think is to move forward the current waste management practices into a circular economy motto demonstrating the value of integrating and validating 20 eco-innovative solutions that cover all the waste value a holistic waste data management methodology, and will be demonstrated in 4 complementary urban areas in Europe.
The consortium in charge of carrying out the initiative is made up of a total of 19 partners from SMEs, public agencies and universities from 7 European countries.
---
Wuautech
Wuautech is a VR/AR Studio. We develop hyperreal games and experiences that aid immersion, not only in terms of storylines but also in enhancing physical and sensory experiences for greater realism.
At our stand in this edition of the Euskal Encounter, you will be able to enjoy:
Two totally interactive installations, MetaCity and MetaBis, respectively measuring 50m2 and 25m2.
The former is a vertiginous experience in a city, jumping between roof decks and pumping a lot of adrenalin. The latter is a beautiful, minimalistic experience, with the sea and sky as sole scenario.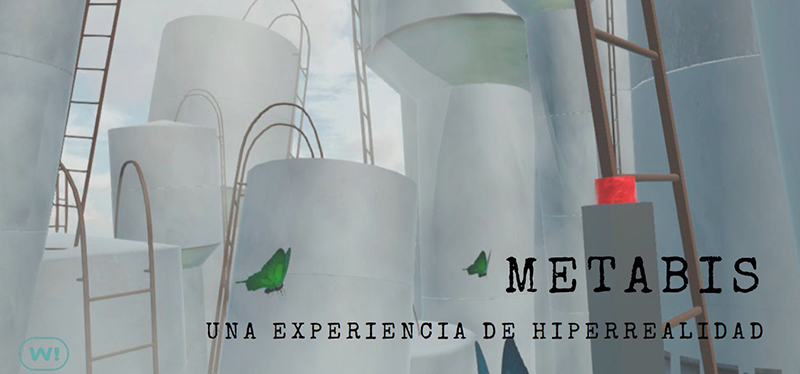 A delta wing flight simulator, MetaGlide, and an experience of dragonback flight in a world of ice.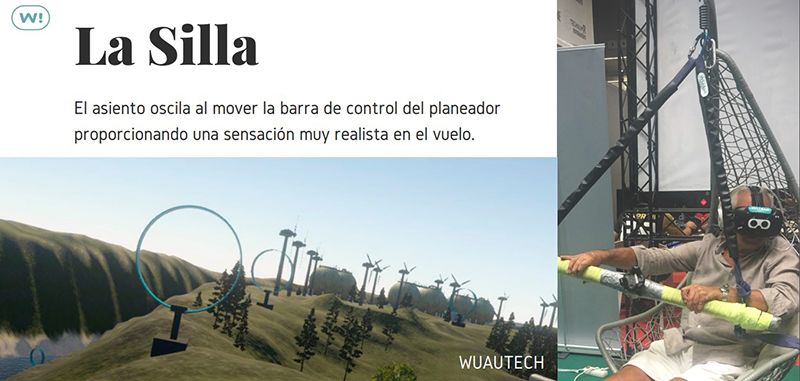 We have recreated several 3D animes with Google's Tilt Brush drawing tool. Visitors will be able to run through complete scenarios, drawing on them as they please.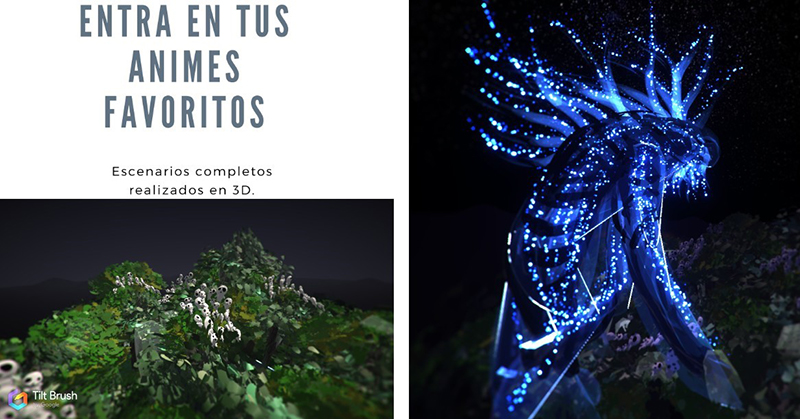 Lastly, we will set up interactive photochrom to bring visitors to Japan using digital backgrounds, with authentic vintage furisode kimonos, props and make-up for an unforgettable experience.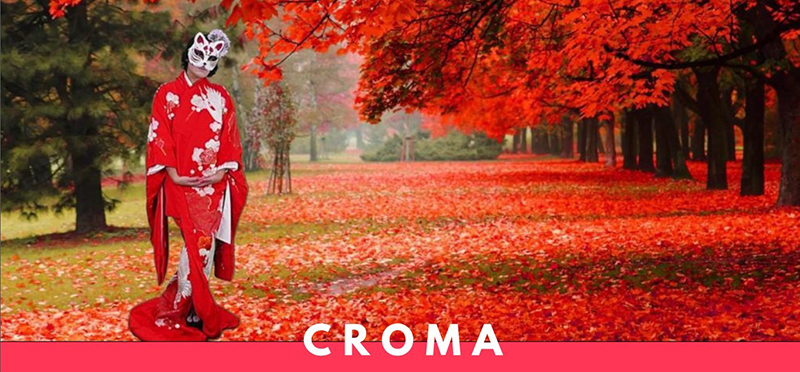 ---
VR Experience Zone
A few years ago, virtual reality (VR) was a great unknown to the majority at large, but little by little it is becoming more widespread in our society.
The most widespread support where we find it is in leisure, although it may increasingly be found in other fields, such as medicine.
In the hardware area, we will avail of different VR kits that will leave you open-mouthed on trying them yourself. The VR zone will be open to the general public. All you have to do is come and enjoy the future of entertainment. You will experience unique sensations, such as being a zombie apocalypse survivor, or a Jedi wielding a lightsabre to the rhythm of music or even a street artist painting walls with sprays. All these and many other experiences await you at the VR zone.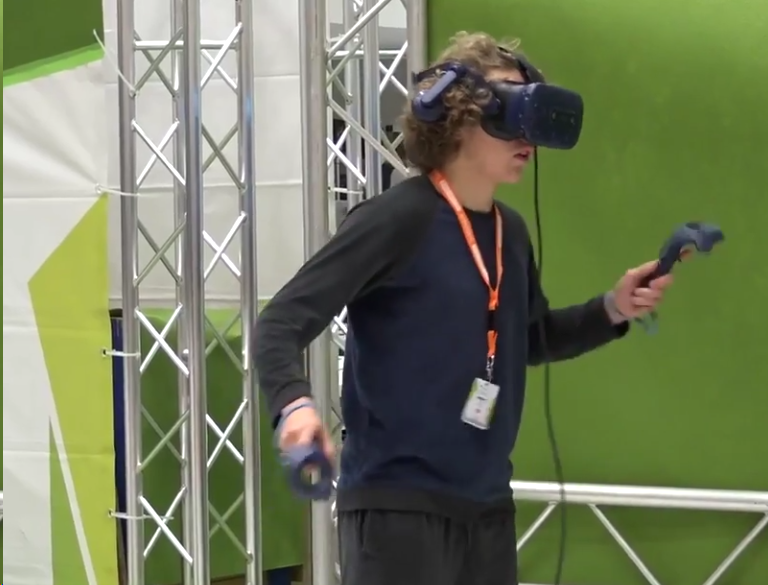 ---