David Jenner (30 de diciembre de 1982, Barcelona)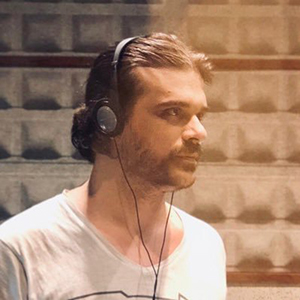 Actor de doblaje con una trayectoria profesional de 30 años. Conocido por ser la voz de Samsagaz Gamyi en "El señor de los Anillos", TJ de "La banda del patio", Sid Phillips en "Toy Story", Foggy Nelson en "Daredevil", Tarzán en "Tarzán (2013)" y Casper entre otros.
También ha prestado su voz para el doblaje de varios videojuegos como "LEGO: Los Increibles", "WarioWare Gold", "Dying Light", la saga "Inazuma Eleven", "The Abbey (La Abadía)" y la saga de "El Señor de los Anillos" entre otros.
Así mismo, en su faceta gamer, ha sido campeón de España de "Enemy Territory", "The Return to Castle Wolfenstein" y "Call of Duty".
Twitter: @GnX_13
Xabier Larrondo - Cineasta
Realizador Audiovisual.
Realizador y guionista en publicidad.
Experiencia de XX años en multitud de aspectos técnicos y artísticos de cine: director de actores, director de fotografía, guionista, operador de cámara, edición de vídeo, Colorista, VFX y modelado y animación 3D entre otros.
Realizador durante 4 años en la agencia de publicidad y Branded Content Soda.TV para clientes como (Clay4Sport, Eroski, Cocacola, Arsys, Puleva, Calvo, Beaz, Ballonti, Caja Laboral, Cocina con Aizpea Oihaneder, ETB).
Realizador independiente en campañas de difusión (Swansea, Musical Dioses de Eva Ausin).
Colaborador en el largometraje de ciencia ficción y thriller, "Los Cronocrímenes", "Un Mundo Perfecto" y más recientemente "El Hoyo" entre otros.
Actualmente director de la webserie Alternativa del proyecto Zirimiri y desarrollando el proyecto "Entreplanta".